1. Study in Canada- Education System
All universities in Canada receive public funding through provincial government, so you don´t have to worry about high tuition fee, also involvement of provincial government ensures that the university standards are maintained.
Universities in Canada offer various programmes in fields of fine arts, astronomy, biology, media studies, commerce, etc. Currently, there are more than 10,000 undergraduate, graduate and professional degree programmes offered in Canada.
Regardless of the programme you choose to study, the education system in Canada has a world-class standard. The degree that you acquire will have world recognition and open up lucrative job opportunities in whichever corner of the world you go.
Talented individuals from around the world are drawn to Canada for its diversity, prestigious education system, and cosmopolitan cities. Offering a wide-range of degree programs in numerous fields and disciplines, Canada is amongst the most popular study abroad destinations.
Almost every program is taught in English, which grants a variety of choice for native speakers and the chance to practice for non-native speakers who want to perfect their skills.
A vast majority of degree programs in Canada are taught in English. Therefore, students from countries where English is not the native language will have to prove their English proficiency through either the TOEFL or IELTS.
2. Ontario University in Canada
Introduction:
University Of Ontario Institute Of Technology (UOIT), Ontario Tech University is a government-run institution of research and higher education in Oshawa, Ontario. It was established in the year 2002. The institution adopted its present-day name in March 2019. It has affiliations from the International Association of Universities, Canadian Association of Research Libraries, Universities Canada and the Canadian Bureau for International Education. The university is also associated with the Council of Ontario Universities and Ontario University Athletics.
Infrastructure Facilities:
Ontario Tech has its main campus spread across 400 acres in the northern part of Oshawa city, which is also known as the North Campus. It also operates a branch campus in the city center termed as the Downtown Campus.
The main campus consists of numerous buildings housing high-tech learning facilities, residences, recreation spaces, student support facilities, and parking areas. It has top-notch research facilities, which includes over 80 specialized laboratories. Its libraries possess a collection of research guides, journals, books, databases and other sources that can be accessed by teachers and the students.
Recreation and Wellness Centre on the campus houses the Ice Centre, Flex gym, Field house and several mental health support facilities. The campus has several cafes and food joints that serve delicious, healthy and hygienic food and beverages. The university provides housing facilities to both boys and girls in its two on-campus residence halls, which are managed by the Campus Living Centres. Other on-site facilities include a bookstore, childcare canter, health center and IT services.
Academic Structure:
The academic structure of Ontario Tech University has been categorized into various departments that are focused on different subject areas.
It extends career-oriented education at the undergraduate, postgraduate and doctorate levels. The university offers educational and professional programs in business, science, education, humanities, health sciences, information technology, and social sciences. Apart from this, it extends a range of online programs to facilitate flexible learning for working professionals.
Internship and Research:
The institution has collaborations with many companies and organizations that provide numerous internships and research opportunities to the students. At present, about 10,000 students are enrolled in various programs at the university. Its staff comprises more than 2200 academic instructors, administrative faculties and supporting members, who provide quality education and clerical assistance.
Network:
Ontario Tech has a vast alumni network of over 18,000 graduates across the globe. The alumni list includes the names of highly-successful and renowned leaders, academics, entrepreneurs, media persons, lawyers, and IT professionals. The institution takes pride in celebrating the accomplishments of its alumni. Further, the Alumni Association Council of Ontario Tech organizes a range of events and programs for the alumni and also works as a link between them and the current students.
Ontario's public universities offer:
undergraduate degrees
graduate degrees
co-op programs
professional programs
3. study in Canada - What are the 6 steps
Step 1: Choose the best Universities to apply and arrange for acceptance letter:
The first step towards your student visa application process is deciding which university you want to study in Canada. Once you apply for any university, you will be given an acceptance letter which is a necessary document required to start the visa application.
Some of the top-rated universities in Canada include:
Brock University
Seneca College
University of Regina
Wilfrid Laurier University
Mount Allison University
Thompson Rivers University
Royal Roads University
Connect with the best Study abroad consultants like Sardius Technologies to know more about the best universities to study in Canada.
Step 2: Identify the study visa exemption in Canada
There are certain conditions which when applied, exempt you from applying for a study visa in Canada.
These conditions include:
Anyone who is the family or a staff member of the foreign representative in Canada, accredited by the Department of Foreign Affairs, Trade and Development Canada.
The program you are applying lasts less than six months.
Anyone who is a member of foreign armed forces as per the Visiting Forces Act is exempted.
A citizen of another country who is registered as an Indian in Canada.
You may be exempted from applying for a student visa but you will certainly have to get an Electronic Travel Authorization (eTA) to fly to Canada.
Step3: Initiate the Canada Student Visa process:
Once you have procured an Acceptance letter from a Canadian University, you must start the process of filing the Visa application. Student Visa is also known as a Student Permit. Here is the detailed process to procure student permit for Canada
The recent visa regulations have changed and now if you are a family member of someone working in Canada, it takes only two weeks for your application to get processed. Best Sardius Technologies can guide you the best about any latest changes in the Canada visa regulations. The student visa will expire after 90 days of the completion of your program. There are options available where you can renew or extend the duration of the stay in Canada, in case you wish to pursue another program or your existing program gets extended. You can also apply for a work permit after this if you are willing to working in Canada.
Step 4: Arrange all the documents required for student Visa for Canada:
Important documents include:
Student visa application form duly filled
Original acceptance letter
Valid Passport
Passport size photograph with details of name and date of birth, two in number
Financial status proof
Letter of Explanation
Proof of study permit fee submission
In case you have chosen a University in Quebec also attach a Certificated' acceptation du Québec
Step 5: Fulfill the language requirement for a Canadian student permit.You need to pass some language tests, including:
IELTS
Cambridge English: Advanced
TOEFL
Step6: Appointment and interview:
You will have to appear for an interview at the visa application center near you. Here the professionals will collect your biometrics. You will have to pay the Visa Fee as well as the Biometrics Fee.
Usually, it takes 90 days for your application to process. However, in most of the cases, it is usually less. Follow this process step by step and you can rest assured that you will be granted a Canadian student visa. However, for this, you must submit all the verified documents and information. Filing for a student visa for Canada can be an intimidating process so do not feel shy to contact the best Sardius Technologies and make it easy.
4. The cost of studying in canada
Get ready for some insanely ranging numbers, because this will be a tough one.
Depending on the region you wish to study in, on your university, or even on your Bachelor's or Master's degree, tuition fees can stretch from 500 to 30,000 CAD/year. Yes, we realise what an insane range that is. But keep in mind that tuition at private universities can be even higher (sometimes over 50,000 CAD/year).
Of course, because you won't be living in the university, you will have to take into account all the other living expenses, like:
Housing
Public transportation
Food expenses
Books and studying-related supplies
These expenses in Canada can add up to 800 - 1,500 CAD/month. In more expensive cities, you might need around 2,000 CAD/month.You can use the Numbeo website to learn more about the costs of living in Canada.
5. Why TOEFL Exam is required?
TOEFL as one of the principal tools of measurement that evaluates the ability of a person to use and understand English as an academic language. TOEFL stands for Test of English as a Foreign Language. It pertains to the scheme of evaluation meant for testing the capability of non English speaking candidates. Candidates desirous of pursuing higher education in the English speaking nations are tested by means of TOEFL.
Academic language is often dense and formal, so even people who've studied English for many years can struggle in an English academic environment. Before a university accepts you into an academic program, the admissions board wants to know that you can handle the course load of an English-based program: they use your TOEFL score as a standardized metric for your English skills.
If you're an international student applying to schools in a country where the primary language is English, you'll most likely be required to take the TOEFL as part of your application. Many schools accept scores from other English tests as well, but the TOEFL is currently the most popular English-language assessment test.
9,000 universities in 130 countries accept TOEFL scores, including the US, Canada, the UK, Australia, and New Zealand. All schools in the top 100 universities in the world accept the TOEFL. If you're interested in attending an English language university, it's likely that your school of choice will either require or accept TOEFL scores.
6. How To Crack The Writing Section On TOEFL
Read the statement carefully and make sure you understand it. Always decide on what you are going to write before you start. Make a list of your main points.
It should be easy to identify the introduction, development and conclusion.
Each section should have at least one separate paragraph.
Have a clear line of thought. If you are taking a qualified stand, explain well.
Address the entire question or statement, not just part of it.
Learn the rules of English punctuation and use them. Each sentence should start with a capital letter and end with a period, question mark or exclamation point.
Write short, simple complete sentences. This style sounds strong in English.
Avoid beginning sentences with the conjunctions and, or, but or with because.
Make sure that each sentence has a clearly identifiable main subject and main verb and that they agree in number and tense.
Use a variety of sentence structures; for instance try to have at least one rhetorical question, passive voice sentence, conditional sentence, complex sentence, etc.
Use specific examples or reasons to support your ideas. Stories or examples from your personal life are best. Remember, no one is checking up to see if these stories are true.
7. Working in Canada during and after your studies
Canada lets you work during your studies! it only lets you work part-time! Because Canada understands the value of time and the importance of having an education, it included in its study permit the right to work, but only part-time, during your studies. This means that, for up to 20 hours a week, while classes are in session, you can work on or off campus. Also, during breaks and holidays, you are allowed to work full time, so rejoice! You will need to get a work permit if your study program includes a required co-op or internship placement. You may also be able to apply for a post-graduation work permit (PGWP) to continue working in Canada after you graduate.
8. IELTS - Opening Doors, Creating Opportunities
IELTS stand for International English Language Testing System is one of the most popular official exams that opens door to a world of academic and professional opportunity in Australia New Zealand, UK , USA and may other places around the world where English is necessary.It is an international standardized check of English proficiency and it is jointly managed by Cambridge ESOL, British Council and IDP Education University Australia.
IELTS is recognized and accepted by over 9000 organizations worldwide, including universities, employers, professional bodies, immigration authorities and other government agencies.
There ae 2 kinds of IELTS exams where listening and speaking modules are same but reading and writing modules are different. IELTS Academic is for test takers wishing to study at undergraduate or postgraduate levels and for those seeking professional registration. IELTS General Training is for test takers wishing to migrate to an English – speaking country (Australia , Canada , New Zealand , UK) and for those wishing to train or study at below degree level.
IELTS is a test of all four language skills: Listening, Reading, Writing and speaking. You will take the Listening, Reading and Writing tests all on the same day one after the other with no breaks in between. Depending on your test centre, your Speaking test may be conducted on the same day. The total maximum test time of 2 hours & 45 minutes is divided as under ; Listening – 30 Minutes ; Reading – 60 Minutes ; Writing – 60 Minutes and Speaking; 11-15 Minutes.
9. IELTS -Test
To come through with flying colours in the world of English, one should pursue International English Language Testing System (IELTS). The exam is recognized as a medium to assess the language proficiency of applicants who are looking to study or work abroad, where English is the language of communication. To start with, one should be clear about what exactly IELTS Exam is and what a candidate should be aware of concerning this. Let's have a look at few of these.
IELTS consists of four segments, Listening, Reading, Writing and Speaking. According to the two types of analysis module under IELTS, it has academic and general training module so that a candidate can make a choice as per the modules of IDP IELTS. However, listening and speaking tests remain the same for all candidates.
Have a look at the order and other information related to this.
Listening has four areas, 40 questions, with a total of 30 minutes distributed for this segment.
Academic Reading/General Reading comprises of 3 areas, with an hour each for this undertaking.
Academic Writing/General Writing comprises of 2 tasks, for which a period of an hour is given.
Speaking is divided into three sections and a period of 11 to 14 minutes is dispensed for each assignment
Let's have a detailed look at the IDP IELTS modules.
Academic Writing
Academic Writing comprises of two undertakings. Applicants are required to spend 20 minutes on undertaking 1, which tells them to compose 150 words, and 40 minutes on Task 2, where they need to compose 250 words. In Task 1 candidates are required to present data by looking at a diagram or chart. They are evaluated on how well they create and think about information and depict the phases of a procedure In Task 2, applicants are given a perspective. They are judged on their capacity to exhibit an answer for the issue, while in the meantime express their own opinions
General Training Writing.
General Training Writing comprises of two assignments. Candidates are supposed to spend around 20 minutes on task 1 and 40 minutes on assignment 2, with a word limit of 150 words and 250 individually In Task 1, applicants are made to react to a circumstance with a letter asking for data or clarifying the circumstance. They are evaluated on how well they take part in individual correspondence and give accurate data, express needs, grumblings, assessments and so forth In Task 2, candidates are given a perspective. They are judged on their capacity to introduce an answer for the issue, while in the meantime express their own views. Speaking comprises of three sections and surveys how adequately applicants can convey in English. It considers the fluency, grammatical accuracy and pronunciation.
In Part 1, applicant is made to introduce himself.
They at that point answer general inquiries concerning themselves, their family, work, studies, interests and a scope of various subject ranges In Part 2, they are given a task card and are made to talk on a specific theme. The applicant has one minute to take down notes on the off chance that they wish to and need to talk about the subject for around two minutes. In Part 3, the analyst and the candidates engage in discussion in relation with the point in Part 2.
10. IELTS Exam - Important information
IELTS 2020 exam is required for migration as well as academic purpose abroad in English speaking countries like Australia, UK, New Zealand, USA, and Canada. It is the only English Language Test approved by UK Visas and Immigration (UKVI) for visa applicants applying both outside and inside the UK. A lot of students get confused about why are the IELTS scores required. The simple answer to this is that foreign universities and visa granting authorities need to be sure that you will not have communication issues while staying in the country. You need to show a good understanding and strong command of the English language and that is why your overall IELTS scores are so important.
Another common doubt students have is whether IELTS is a compulsory exam or not. No, IELTS isn't compulsory in all university admissions. Many universities might not even require IELTS scores for admission purposes. But remember that if you don't give IELTS, your chances of getting the student visa might suffer as the visa officers may not be convinced about your English proficiency without IELTS scores. So it is safer to appear for IELTS and aim to score at least 6 bands overall.
You can take the IELTS exam with the British Council or IDP up to once a week (four times a month). The British Council and IDP global schedule for test dates are 48 days per year.
11. Study in Canada - Right Place, Right Time
A QUALITY EDUCATION
One of the biggest reasons students choose to come to Canada is the quality of a Canadian education. A Canadian degree is widely recognized as equal to one from the United States, Australia, or the United Kingdom, and Canadian universities consistently do well in international rankings. Three Canadian Universities were ranked in the top 50 universities in the world.
There's a wide array of Canadian institutions to choose from, but whether you attend a university, college, or vocational school, there's no doubt that a Canadian education is world-class.
AFFORDABLE
Cost is the most significant barrier for most students hoping to study abroad. Canadian international students have to pay higher tuition fees than domestic students. That said, the average annual tuition for an international student's Canadian undergraduate degree was $16,746 USD in 2014. Compare that to the U.S. ($24,914 USD), Australia ($24,081 USD) or the United Kingdom ($21,365 USD ).
Aside from paying tuition, international students also need to find housing and finance their daily lives. The cost of living in Canada is seriously affordable compared to most other top destinations for international students. In 2014, the average cost of living per year for international students in Canada was $13,021 USD. When you combine the average annual cost of living and average annual tuition fees, Canada is clearly the most affordable option.
WORK WHILE YOU STUDY
Even though Canada is a relatively affordable option, there's no doubt that studying abroad is expensive. Luckily, international students in Canada are eligible to work up to 20 hours per week during school terms and full-time (30 hours/week) during scheduled breaks like summer vacation. Most students don't need a work permit to work while they study, whether their job is on campus or off campus. Your study permit will indicate whether you're allowed to work off campus.
SAFETY
Another big reason why students choose to come to Canada is personal safety. Studying abroad can be scary, especially if you're leaving your friends and family behind.Canada ranked as the 8th most peaceful country in the world in 2016. Unlike most other countries, Canada is pretty isolated in terms of location. It's protected on three sides by oceans, and only shares a border with the United States. That distance provides a bit of a buffer from most international conflicts.
IMMIGRATION OPTIONS
Canada has a lot of programs designed to encourage international students to transition to permanent residence after their studies. Options like the Post-Graduation Work Permit let graduates stay and work on an open work permit after graduation and give them an opportunity to get some Canadian work experience. Most Canadian provinces have Provincial Nominee streams for applicants with experience studying or working in the province, and Canada's federal economic immigration streams offer additional points for Canadian work and study experience.
BONUS! ECONOMIC OPPORTUNITIES
Canada is one of the largest economies in the world, so there are a lot of working opportunities for graduates. As a student, you have the opportunity to network with leaders in your field. While you study, or after you graduate, you can gain experience working for industry leading companies in Canada.
If you choose to return to your home country, your Canadian education, and improved language ability in either English or French, could help open doors to working in international companies. Canadian work experience and education are highly valued everywhere in the world, so they could also increase your chances of receiving a job offer from employers all over the world.
If you choose to stay in Canada, Canadian employers tend to prefer Canadian work experience over work experience from elsewhere in the world, so your student and work experience could increase your chances of receiving a job offer!
12. Why study a Master's degree in Canada?
Based on statistics, around 14% of all international students in Canada are comprised of Indian students. The Canadian government has recently introduced immigration policies that bring several benefits to Indian students, such as offering permanent residency to highly skilled students who graduate from a Canadian university.
Top advantages for Indian students who want to study abroad in Canada:
English speaking country
Canada has two official languages, English and French, but in most regions, all people speak English. This is an advantage for foreigners in general since you don't have to deal with a language barrier and you can easily communicate with people all over Canada.
High-quality of life
Canada is one of the safest countries in the world and also has a high quality of life. In fact, Global News ranked Canada as the second country in the world in terms of social and economic progress and culture.
Canada has a wide multicultural environment and you will soon realise it once you enrol in a Canadian university because you will be surrounded by students coming from numerous different places. Your peers will be Americans, Polish, Spanish, Greek, you name it. Such a diverse population will make you feel less like a stranger and you can easily make new friends.
Popular study options in Canadian universities
Business Masters in Canada – with internship opportunities
Environmental Masters in Canada – combine academics with research
Social Sciences Masters in Canada – gain versatile skills
13. Know before study in canada
Studying in Canada is Affordable. ...
Canada Has Two Official Languages. ...
Scholarships Available for International Students. ...
The Weather. ...
How to Choose Your University. ...
Get a Canada Study Visa ASAP. ...
Working While Studying. ...
Acceptance Rate is High for Canada.
14. What and where to study in Canada after 12th?
Choosing a program and an institution solely depends on your interests, academic background, and budget.
To decide where to study and what to pursue, you can start by creating a list of your interests and skills and spend some time reflecting upon it.
Do your research to understand which skillset or interest has a good scope professionally.
Narrow down your choices accordingly and search for relevant courses and institutions.
You'll also have to take intakes of your preferred courses into consideration, because not all universities or colleges offer programs in all three intakes.
Our handy guide can help you choose a course that suits your profile and needs the best.
You can book a free counselling session with our experienced counsellors who can advise you on course selection, application submission, and visa procedure.
15. What and where to study in Canada after graduation?
Pursuing masters in Canada can be one of the best decisions of your life since it'll not only enhance your technical skills but also give your CV an edge over others.
As an Indian student with an undergrade degree, you should be ideally looking for an institution that emphasises on practical knowledge, hands-on experience and getting you job-ready.
Canadian universities and colleges provide a research-based learning approach wherein you'll be implementing all the concepts and ideas you gather in the classroom.
16. Which English language tests are accepted by Canadian institutions?
The International English Language Testing System (IELTS) is the most preferred English language proficiency test accepted by almost all institutions in Canada; and is also advised as per Student Direct Stream (SDS) - the faster way for Indian students to acquire Canadian visa.
However, globally, Canadian institutions are open to accepting other proficiency tests as well (do check the official website of your preferred institution for the same).
Testimonials
What are they saying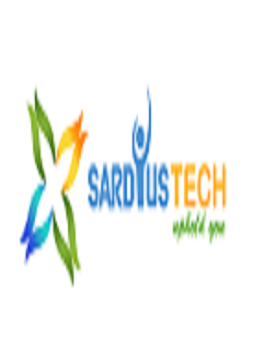 Sardius Technologies
Since 2012
We are one of the most trusted name in the abroad job consultancy in Chennai , overseas education and Abroad internship industry. With our comprehensive Abroad education and overseas career solutions, we are the best choice for professionals and students seeking to move and settle abroad .We offer free counselling on opportunities for various industries, human resource and training needs.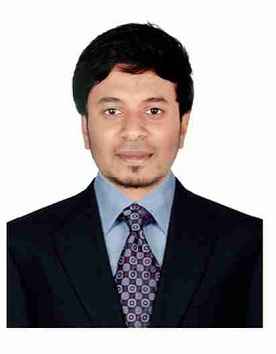 Vimalkumar
Singapore / March - 2020
Over it was very good opportunity, they are very professional & promising org. Trustworthy & quick handling with the best agents on board who have knowledge of what they are up to. My process was done in 6-8 weeks and totally genuine with whole transparency! Good job guys 100% recommendable!! There are the best abroad consultancy.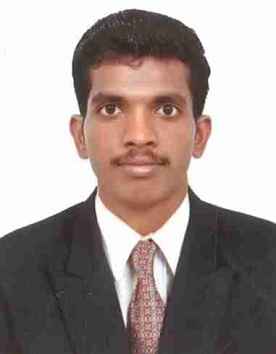 Thamizhmani
Singapore / March - 2020
Hello all this is Thamizhmani. I was having a career gap after my studies and was waiting for something new to happen in my life. This came true when I found Sardius Technologies in the internet. I approached them they helped me to understand the process and they very supportive to me till the end. Now my life is secured and settled in Abroad. Thanks to Sardius for making this.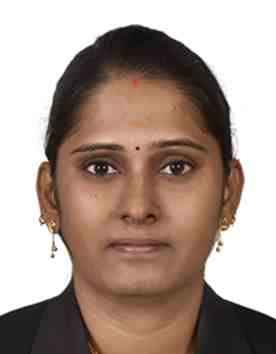 Bavithradevi
Singapore / March - 2020
I have completed my graduation in computer science. I don't know how to find jobs in foreign to settle. Later my relation recommended me the sardius technologies for Overseas career consultation. They helped me a lot to know more on foreign job opportunities and internship programmes. Thanks to the people.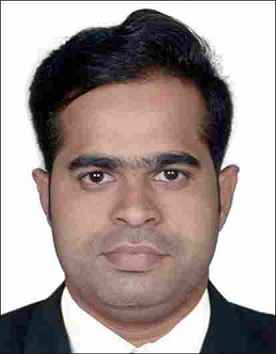 Balachandran Karthikeyan
Singapore / March - 2020
Hi I'm Karthik,
With my friend suggestion I went to Saridus technologies they done my process with a short term period. This is good believable consultancy Who are all interest to study or explore your abroad career I would recommend to choose this consultancy.
Thanks to Saridus & team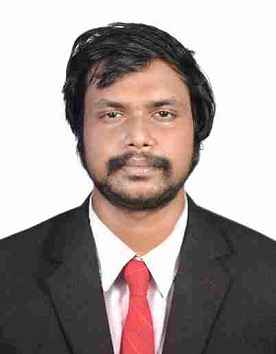 Ganesan Koteeswaran
Singapore / March - 2020
I was surfing in internet to find the best abroad consultancy and that when I came across Sardius Technologies. I made an immediate approach to the consultancy and now I am very happy that I got into the right place. Sardius staffs are very professional in guiding in a right Abroad path to the candidates. keep up the good work Sardius and thanks for making my career wonderful.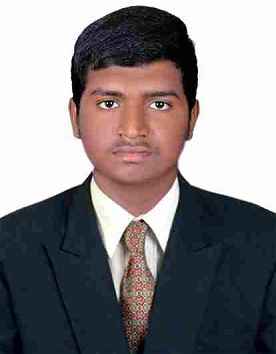 Sheru Pranay
Singapore / March - 2020
Hi this is Pranay. I wanted to go Singapore in order to settle my life in Abroad and I was finding for the best internship services. Then I approached Sardius Technologies by seeing their website they guided me throughout the process and now by this month end (Feb'2020)I am flying to abroad. I am very much happy for this opportunity.
Thank you Sardius for this wonderful career.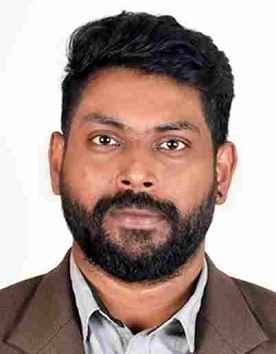 Deepakraj
Singapore / March - 2020
This is deepakraj. I wanted to do internship program in abroad but I didnt find any good place for abroad. Then through website I was able to find Sardius Technologies which is offering the best abroad services to all the candidates. The best recommended place for abroad internship. I have also got an entry path to Australia. Thank you Sardius for this life. If anyone out there want to achieve in your life for Abroad career please visit sardius technologies.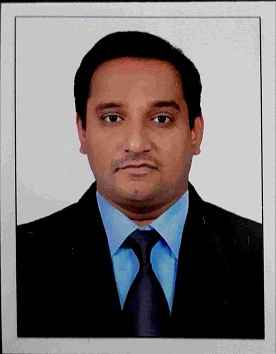 Gururaj Yalguresh
Singapore / January - 2020
I am Gururaj , I got my visa for singapore. My aspiration is to explore other countries and to earn more, while searching for abroad opportunities I came to know Sardius Technologies, when I went through their profiles I really surprised that they had helped almost 1000+ candidates to achieve their career aspiration. I really appreciate their people handling skills, they have a very good process.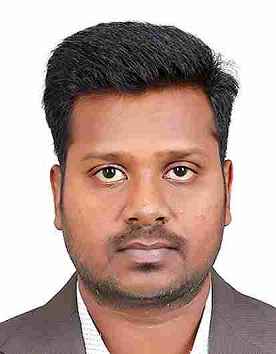 Sathis Kumar
Singapore / February - 2020
Best abroad consultancy ever. I am happy I got approved to go Singapore for internship. Thanks to Sardius and staffs for giving me this wonderful opportunity. My dream came true by Sardius "Fly abroad with internship ".
Sardius Technologies is the good and genuine Abroad consultancy you can trust.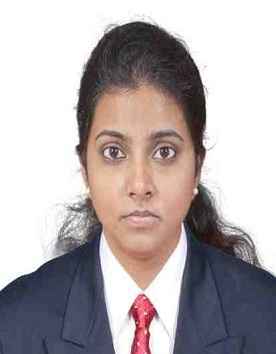 Mishma Maria
Singapore / February - 2020
Hello all , this is George Mishma. I am very happy that I have got the approval for going to Singapore through Sardius Technologies. Sardius, really they do what they say about Abroad / Overseas education or career. They offer good services to fly abroad along with internship. Great going Sardius Technologies, Keep up your good work.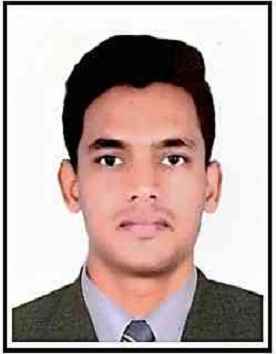 Mathiyazhagan
Singapore / December - 2019
Sardius Technologies is the best and highly recommended place for abroad education and services. The staffs are so professional and they guide till the approval of the visa. Their elaborate planning and offers are very much helpful for us and it gives us a hope of life save and secured future.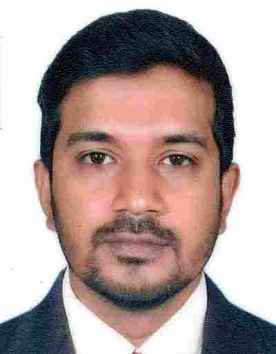 Sharieff
Singapore / November - 2019
Hello friends, I am sharieff , My special thanks to Sardius Technologies, Here I feel it's my privilege to convey my gratitude for supporting me with all the documentation, application and visa process. I strongly recommend Sardius Technologies to all students & working professionals who will be needing admission and visa assistance.
Sardius Technologies is the best Abroad consultancy I have seen in my life . Thank you.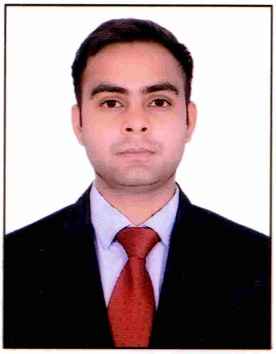 Dilnawaz
Singapore / November - 2019
I would like to thank sardius technologies and the entire team, My friend's sister suggested me to visit sardius technologies, I was happy and relaxed because many of my school friends has gone through them to Abroad for Abroad internship programs . It would be impossible to count all the ways that you've helped me in my career. They have the highest success rate because they always put the satisfaction of the clients first rather than business! Good luck everyone...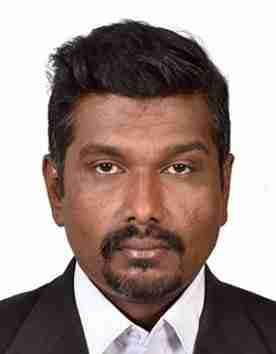 Prasanavenkatesh
Singapore / November - 2019
My name is Prasanavenkatesh, I have an Amazing experience from Sardius technologies, The staff here is very helpful and friendly, I got my visa for Singapore. Also I would also recommend my friends to come here if they are planning to study abroad and Sardius Technologies is the best overseas consultancy.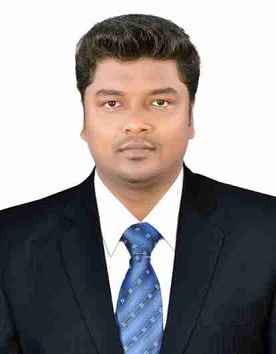 Sankaranarayanan
Singapore / November - 2019
I had an excellent experience. I have got a student visa for Singapore from Sardius technologies. Sardius team helped me in both the college admission as well as the visa and documentation work. I really appreciate Sardius Technologies for their services in Abroad education and internship programs.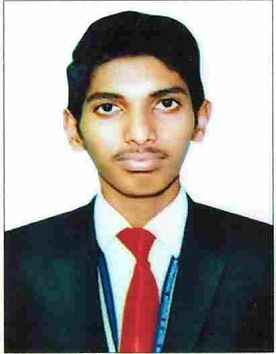 Bharath Kumar
Singapore / November - 2019
It was a wonderful experience from the Sardius technologies, They help you out from every situation, in the best way possible, Thank you all for the immense support. I really recommend candidates to come to Sardius Technologies for Abroad internship programs or education.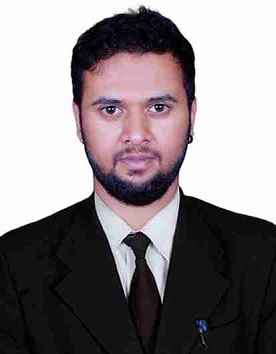 Akshay
Singapore / November - 2019
I visited sardius tech with my friends for studies in Logistics field, I had a great experience with consultancy. Sardius Tech helped me achieve my goal and I owe a great part of my success to them. I really thank Sardius Technologies for their overseas education.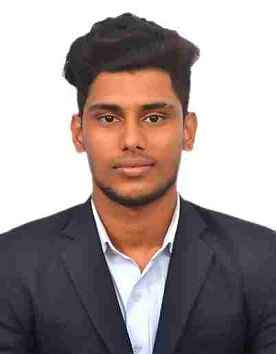 Bharathiraja
Singapore / November - 2019
I would like to thank Sardius technologies for helping me through complete process, I will encourage all my friends and those who are reading this review to approach Sardius Technologies if you have plans to study aboard or develop your career in Abroad.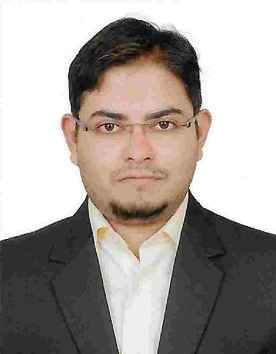 Nikith Charles
Singapore / November - 2019
Sardius technologies was my life biggest golden stairs that I have claimed upon. I asked one of my friend, he referred to Sardius technologies. I am satisfied with the services. I highly recommend to others like whoever are looking for Abroad support.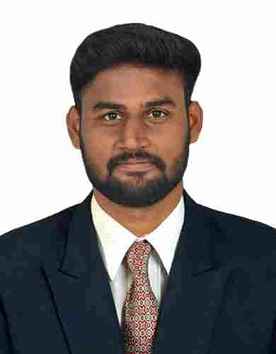 Kadar Basha
Singapore / November - 2019
With my friend suggestion I went to Sardius technologies they done my process with a short term period, This is good believable consultancy. who are all interest to study in Singapore choose this consultancy.