1. Why Study in Singapore - 10 Reasons
Excellent education system
Cheaper than UK/ USA/ Australia
No language barrier - English spoken widely
Clean, green and safe country
Multicultural Society
Home to many foreign universities
A Leading Global Business Hub
A degree from Singapore is valued by employers globally
Enough scholarship opportunities
Tuition Grant Scheme (TGS)
2. Courses in Singapore
Architecture and Building
Agriculture and Environment
Creative Arts, Communication, and Design
MBA, Business and Management
Arts, Social Science and Humanities
IT and Computing
Engineering & Sciences
Tourism, Hotel and Food Management
Law
Health, Veterinary Studies and Medicine
3. Education System in Singapore
Singapore boasts of premium institutions and globally-renowned universities, recognized for state-of-the-art academics, distinguished faculty members, and cutting-edge infrastructure that provide scope for higher education. In context of innovation and competitiveness, Singapore's education system is strengthening its position in the global market, gaining recognition from across the world. Renowned universities in Singapore, like Nanyang Technological University (NTU) and National University Singapore (NUS), Singapore Management University (SMU), collaborate with leading varsities across the world to improve the quality of education and the overall experience. Furthermore, they have strong links with various industries, leading to a good placement record. More about top universities in Singapore
4. Top 5 MBA Colleges in Singapore
| Rank | College/University |
| --- | --- |
| 1 | National University of Singapore (NUS) |
| 2 | Singapore Management University (SMU) |
| 3 | Nanyang Technological University |
| 4 | SIM Global Education |
| 5 | Management Development Institute of Singapore (MDIS) |
5. Top 5 Engineering Colleges in Singapore
| Rank | College/University |
| --- | --- |
| 1 | National University of Singapore (NUS) |
| 2 | Nanyang Technological University |
| 3 | Singapore University of Technology and Design |
| 4 | Management Development Institute of Singapore (MDIS) |
| 5 | PSB Academy |
6. Top 5 Art & Design Colleges in Singapore
| Rank | College/University |
| --- | --- |
| 1 | Lasalle College of the Arts |
| 2 | Nanyang Academy of Fine Arts |
| 3 | National University of Singapore (NUS) |
| 4 | Raffles College of Higher Education |
| 5 | Singapore Institute of Management (SIM) |
6. Top 5 Polytechnic Colleges in Singapore
| Rank | College/University |
| --- | --- |
| 1 | Lasalle College of the Arts |
| 2 | Nanyang Academy of Fine Arts |
| 3 | National University of Singapore (NUS) |
| 4 | Raffles College of Higher Education |
| 5 | Singapore Institute of Management (SIM) |
7. Top 5 Polytechnic Colleges in Singapore
| Rank | College/University |
| --- | --- |
| 1 | Singapore Polytechnic |
| 2 | Ngee Ann Polytechnic |
| 3 | Temasek Polytechnic |
| 4 | Nanyang Polytechnic |
| 5 | Republic Polytechnic |
8. Living in Singapore
Singapore is a cosmopolitan city and a multi-cultural nation. It's also one of the safest places to live in and one of the most student friendly countries. Students can experience a vibrant lifestyle, with modern facilities such as healthcare, leisure and entertainment, transportation, and civic amenities.
Another great thing about being a student in Singapore is you can travel to other Asian countries (Thailand, Malaysia, Indonesia, Cambodia, Vietnam) on a frugal budget. There are also regular flights from India to Singapore, which ensures a hassle-free experience for students.
9. Living Cost and Tuition Fees
Singapore's fast-growing economy and modern lifestyle has contributed to a high cost of living. Cost of education is also among the highest in Asia. However, it is still an inexpensive option when compared to UK or Australia. Currently, annual tuition fees average around approximately US $11, 800.
The tuition fee for a full-time MBA program (as of year 2016) from NUS Business School (National University of Singapore) is SGD 62,000 (approximately Rs. 30 lakhs.)
Accommodation expenses in Singapore varies depending on whether you rent a room (SGD 500 - 1,000 per month i.e. Rs 25,000 - Rs. 50,000 p.m.) or an entire apartment (SGD 2,200 - 3,000 per month i.e. Rs. 1 - 1.5 lakh p.m.) These prices are for public facilities; private rooms and apartments cost almost double this amount.
Transport costs within Singapore vary between SGD $100 - $150 (Rs.5,000 - 7,500) if you stick to just buses and train.The rail and bus network is quite extensive so you can balance your cost of living in Singapore by using these modes of traveling.
However, the good news for Indian students is that 52% of international students in Singapore are eligible for financial aid from top Singapore banks.
10. About Singapore
Singapore is a city-state and an island nation made up of not just one, but 63 islands. Mainland Singapore is one of the most densely populated regions in Asia. Singapore is an anglicised version of the name 'Singapura', which means the 'Land of the Lions'.
The modern history of Singapore commences with Sir Thomas Stamford Raffles setting up a trading outpost for the East India Company in 1819. In 1963, Singapore declared independence from the British and joined the Malay Federation. In 1965, the country broke apart from the Malay Federation, and since then Singapore's progress from an underdeveloped country to a financial and technological hub has been an inspiring story.
11. Education system in Singapore
Universities: Universities in Singapore are either private or public campuses or branch campuses (satellite campuses) of other popular higher education institutions. There are six autonomous universities in Singapore: National University of Singapore, Nanyang Technological University, Singapore Management University, Singapore University of Technology & Design, Singapore Institute of Technology and Singapore University of Social Sciences.
Polytechnics: Polytechnics provide more industry-oriented programmes which prepare work-ready graduates. Both diploma and degree programmes are offered at polytechnic institutions. There are five polytechnics in Singapore: Nanyang Polytechnic, Republic Polytechnic, Ngee Ann Polytechnic, Temasek Polytechnic and Singapore Polytechnic.
Institute of Technical Education (ITE): ITEs provide technical-oriented studies in areas like business, electronics, media and applied sciences. Students studying at ITEs develop technical skills and knowledge to work at several industries.
12. Why study in Singapore?
Singapore is extremely popular amongst students who wish to study courses in animation, design, game development, music, etc. Courses in law and combined postgraduate courses in management and engineering are extremely popular choices for students from South Asia. With numerous technological companies having offices in Singapore and some institutions offering scholarships for students with a 'work in Singapore clause', Singapore has become a popular study destination for Indians.
Students who opt for higher education courses in engineering also have a good chance of securing jobs in Singapore after their internships.
13. Some reasons why students choose Singapore as a study destination are as follows:
English-taught courses are on offer at most institutes.
Tuition fees and living expenses are less compared with other countries abroad.
A lot of scholarship options are available.
With many Indians and Sri Lankans living there, Singapore has a strong South-east Asian community. Student life is pretty exciting in Singapore!
The country's strict law enforcement policy and stable political environment offers students a lot of safety.
Zero tolerance to racism and drugs.
Some institutions offer courses in partnership with leading American and Australian institutions.
Well-connected to the rest of Asia as Singapore has one of the best airports in the region.
With good academic performance, chances of securing a job in Singapore are higher.
14. Study options
Academic intakes vary from institution to institution in Singapore. Institutes like the NUS and NTU have two intake periods, i.e., in August and January for postgraduate and undergraduate programmes. Private institutions like PSB and SIM have intakes every quarter. The admission cycle changes depending on the admission cycles of various other universities which have campuses in Singapore.
Some of the popular courses in Singapore amongst foreign students include, hotel management, MBA, engineering, applied & pure sciences, business, architecture and travel & tourism.
15. Cost of studying in Singapore For Indian Students
The cost of studying in Singapore for international students could vary between SGD 2000 and 12,000. The tuition cost is relatively inexpensive, and most universities offer financial aid for international students.
Living expenses could be SGD10,000, including stay, transport and food. Housing expenses (rent) could be SGD 150–1000, depending on the type of accommodation the student selects.
Or an Indian student living in Singapore, average living expenses (inclusive of accommodation, food, transport, entertainment etc.) will be approx. (SGD) $2000-12000 per month
16. Scholarships for international students
Singapore is a country known for its academic excellence, and it has courses on offer that are affordable. The Ministry of Education (MOE) provides financial aid to international students studying in Singapore. Some universities comply with the need-blind or merit-based admissions norms. Every deserving student who has a good academic record and a lot of potential is granted admissions, regardless of his/her financial difficulties, under need-blind admissions criteria.
You can apply for scholarships at the following institutes in Singapore
National University of Singapore
Nanyang Technological University
Singapore University of Technology and Design
University of Chicago Booth School of Business – Asia Campus
17. Benefits of studying in Singapore
With its relatively affordable education and top-notch courses in computer science, applied science, law and animation, Singapore is an excellent study destination for Indian students. The visa process is simple and hassle free as well. Being very proximate to India also means cheaper air-fare.
Also institutions from the USA, UK and Australia have opened satellite campuses in Singapore to offer their courses at a subsidised cost. With so many positive factors in place, Singapore has become an education hub and popular study abroad destination for Asian students.
Want to experience a global and youthful community of students in Singapore? This could be your chance to study in one of the popular study destinations which has outpaced many other countries in technology and research opportunities. Because of Singapore's education quality, many employers seek the graduates who have experience studying in the country. You can be one of them too! Our counsellors can help you plan your studies in Singapore.
18. Why singapore is good destination to study
Singapore has also registered a steady growth in the education sector and is considered as the best study destination in Asia and 4th best in the world.
Indian students find it a good abroad education option due to its proximity and affordable education cost.
With its relatively affordable education and top-notch courses in computer science, applied science, law and animation.
Singapore is an excellent study destination for Indian students, With so many positive factors in place.
Singapore has become an education hub and popular study abroad destination for Asian students.
The world-class living quality should certainly be one of the reasons to study abroad in Singapore.
From Mercer's rankings, Singapore topped the list in Asia for having the highest quality of life with the best infrastructure in the world.
Getting around Singapore is so convenient and fuss-free.

Popular courses offered by Singapore universities:

MBA/ Business/ Management.
IT/ Computing.
Engineering & Science.
Tourism/ travel/ hotel management.
Creative Arts/ Design Courses.
Architecture.
Medicine.

Although Singapore is not a popular study abroad destination for Americans, it's actually a very popular destination for students from Europe.
Although these are all great reasons to study in Singapore, the truth is, anywhere you choose to study abroad will be amazing and life changing.
OVERALL RISK : LOW. Generally, Singapore is very safe to visit. It is probably the safest country in Asia to travel to, but it has its dangers.
Use your common sense and keep your valuables closely by your side, since the most common type of crime is petty theft.
19. The path towards future study in singapore universities:
Here are the top 4 reasons why you should study in Singapore.
You can get a scholarship.
It's not exactly surprising that "The World's Greatest City," is also the "World's Most Expensive" one, as recently determined by the Economist Intelligence Unit (EIU). But don't let this deter you from pursuing your higher educational dream of studying in this extraordinary location.
You will study in one of the best education systems in the world.
Your future is already bright, but a Singaporean education offers even greater gleam. While the entire continent of Asia is heralded as a rising star in the world of international higher education, Singapore is outpacing the rest in establishing itself as a force to be reckoned with thanks to dogged government initiatives focused on the importance of educational innovation -- not only in terms of acquiring superpower status, but also specifically --and uniquely -- as it pertains to the country's own economy. Grads of Singaporean higher educational institutions are primed and ready to conquer the ever-evolving global economy as well as their own local one thanks to a shared vision, explicitly defined outcomes as well as strategies toward their achievement.
You will assure yourself a degree highly renowned by employers.
Singapore was ranked as one of QS's top three "Best Student Cities" in 2013 for a multitude of reasons. Of course, there's its extraordinary reputation as an epicenter for higher education, research and innovation thanks to a combination of government imperatives, top-ranked universities, a collaborative spirit and a magnificent quality of life.
You will experience a student life like no other.
Aside from the fact that Singapore is a diverse, beautiful and vibrant place to live, it also excels in terms of safety. Strict laws and correspondingly low crime rates mean that city streets and public transportation methods are exceptionally secure for wanderers. In fact, Trip Advisor recently awarded Singapore the 2nd spot on its list of the World's Safest Cities, behind only Tokyo.
20. Benifits of IT studied in abroad (Singapore)
The Information Technology (IT) industry has become one of the most flourishing industries in the world today. More than any other industry, the IT sector has enhanced its productivity, particularly in the developed world. This is one of the major reasons why it has become an important driver of global economic growth.
Rising demand for jobs in the IT field and economies of scale are largely responsible for information technology sector's robust growth. In developing countries like Singapore, the information technology sector has witnessed substantial growth. This is mainly due to the higher standard of living and low taxation rates. Furthermore, with boost in modern technology, Singapore's IT sector is expected to witness further growth in future.
Students looking to make a career in the IT field have innumerable options to choose. Apart from internet and networking, you can also choose hardware and software.
Foreign students have good options to work in Singapore. However, prior to applying for a job in Singapore, it is imperative to have Singapore work visa. The Asian continent is one of the most preferred destinations for international students in terms of job opportunities in information technology.
Here are a few reasons why you must choose Singapore as your destination, if you are looking to make a career in the IT field.
21. Why Singapore's IT Industry is Thriving?
Making the most of Southeast Asia's talents in information technology and having inexpensive manpower are two major reasons why Singapore's IT industry is thriving.
Singapore Market Is Open & Favourable to IT Sector. Several global IT corporate has invested largely in setting up their business in this city state. Singapore's global market is favorable to IT sector.
22. Businesses that Benefit in Singapore's Booming Economy
IT consultancy services and internet access providers are people who have a major advantage in Singapore. Besides, wireless network providers and software development firms are also doing good business in this beautiful city. Businesses like web development and online marketing are doing equally good because of their rising demand. Foreigner's eager to set up their company that largely focuses on developing or providing IT infrastructure can be sure that it will run efficiently in Singapore.
23. Why Singapore is a Superb Place for Employment? Economy
One of the major reasons why many expats prefer being employed in Singapore is because it is relatively easy to get work pass for Singapore. Having the right connections can fetch you a good job in Singapore and moreover the country is in desperate need of cheap foreign workers.
So, come to Singapore and explore the various job opportunities, particularly in the information technology sector here.
24. How to get started part time jobs in Singapore
The first step to working part-time while studying in Singapore is to get your student pass, which is issued only to international students pursuing full-time undergraduate or postgraduate courses. The process to apply for a student pass may vary depending on the type of educational institution you are enrolled in.
The Employment Pass (EP) is popular among international students to pursue employment in Singapore. But the eligibility criteria for the EP includes a minimum salary of $3,600 per month, which is tough for students to acquire. Instead, international students tend to apply for work pass exemption to be able to work during their stay in Singapore.
To be considered for work permit exemption, you must:
Be enrolled in an institution approved by the Ministry of Manpower (MOM), Singapore
Not be an exchange student pursuing study modules in Singapore
Some of the approved institutions include:
National University of Singapore (NUS)
Nanyang Technological University (NTU)
Singapore Management University
INSEAD, Singapore
SIM University
Temasek Polytechnic
United World College of South East Asia
The University of Chicago Booth School of Business
25. How many hours are you permitted to work as a student in Singapore?
Most institutions have their own rules and guidelines about their international students working on part-time jobs. As per the Immigration and Checkpoints Authority (ICA) of the Singapore Government, international students can work for 16 hours a week during their term time.
Work during vacation: You can work without a work pass during vacation, provided you:
Are enrolled in a full-time program in one of the approved institutions
Own a Student Pass issued by the Immigration and Checkpoints Authority (ICA)
Are aged 14 years and above
Work during term: To be able to work during college term, you must meet the following criteria:
You need to be a full-time matriculated or registered student in any one of the approved institutions.
You must possess a Student Pass issued by the Immigration and Checkpoints Authority (ICA).
26. What kind of part-time jobs are available for students in Singapore?
Some of the popular part-time student jobs in Singapore are:
Data-entry Operator: With good typing skills this may be the perfect job for you.
Waiting or Kitchen staff in restaurants: Good pay and quite labour-intensive. If you are good at cooking, you can also consider being a chef's apprentice.
Interpreter: If you know a foreign language and are proficient in it, you can get translation assignments or an opportunity to work as an interpreter.
On-Campus Jobs: Check for vacancies in your university/college. You could be working in the library, auditing all the books and magazines and arranging them properly.
Freelancing: A lot of interesting opportunities are available for graphic designers and programmers. You can work from the comfort of your hostel-room with a laptop and working internet connection.
You can enroll with the Careers Team of your university and keep checking for updates. You can also check with local businesses like cafes, restaurants, supermarkets if they are looking to hire students for part-time jobs and apply for relevant jobs.
27. How much can you get paid in Singapore?
The pay depends on the nature of your work and any additional benefits that you may get. If you work at a restaurant you may get your dinner free every night! If you are working at a supermarket, your employer may offer you additional discounts on the grocery and merchandise that you buy from there. Students may earn from $1000 to $2500 a month.There is a list of jobs and wages offered in Singapore to International Students.
28. Organisation structure in Hospitality Management
A typical organizational chart for a large resort hotel operation may often resemble the following:
General Manager reports to a Regional Vice President and/or Ownership/Investors
General Manager or Managing Director
Assistant General Manager or Resident Manager
Director of Operations or Rooms Division
Director of Front Office or Front Office Manager

Front Desk Manager (Shift Manager)
Bell Captain
Chief Concierge
Valet Captain or Parking Manager
PBX/Communications Manager
Overnight Manager or Head Night Auditor

Director of Housekeeping or Executive Housekeeper

Assistant Director of Housekeeping or Executive Housekeeper
Floor Manager (Shift Manager)
Laundry Manager

Director of Revenue Management or Revenue Manager
Director of Sales & Marketing

Senior Sales Manager

Leisure Sales Manager
Business Travel Sales Manager
Social Group Sales Manager
Corporate Group Sales Manager

Marketing Manager
Social Media Manager
Public Relations Manager

Director of Food & Beverage

Restaurant Manager
Assistant Restaurant Manager
Executive Chef
Room Service Manager
Butlers Manager
Club Manager
Bar & Lounge Manager
Banquets Manager

Director of Events and Catering

Assistant Director of Events
Convention Services Manager
Event Manager
Catering Manager

Director of Finance

Accounting Manager
Payroll Manager
Purchasing Manager
IT Manager

Director of Engineering

Chief Engineer
Maintenance Manager
Facilities Manager

Director of Human Resources

Human Resources Manager
Recruiting Manager
Training Manager
Labor Relations Manager (For Unionized Hotels)

Chief of Security
Recreation Manager
Information Technology Manager
Additional Management Positions may exist for additional facilities such as hotel-owned golf courses, casinos, or spas.
29. The major Departments in Hotel Industry
House Keeping Department.
Food and Beverage Service Department.
Food Production or Kitchen Department.
Front office Department.
Operational Departments:
Sales and Marketing.
Personal and Human Resources.
Accounts and Finance.
Security and Engineering.
Purchase and store.
30. House Keeping Department Responsibilities.
Cleaning of public areas.
Laundering of guest linen
Issuing and receiving of staffs inform on clean to dirty basis.
Issuing and collecting linens from various outlets.
Placing of various VIP's amenities. Etc. in the VIP guest room.
Co-ordination with the other department of the hotel.
Maintenance of gardens.
Cleanliness and maintenance of swimming pool.
Implementation of pest control activities in all areas of the hotel.
31. Food and Beverage co-ordinates:
Food and Beverage production
Front Office.
Kitchen Stewarding.
Purchase.
House Keeping.
Engineering and Maintenance.
Account.
Human Resource.
Sales and Marketing.
32. Organisation structure in Hospitality Management
There are many exciting jobs opportunities for hotel management graduates with the increasing competition in the hotel industry.
Since a hotel has many departments such as Operations, Front Office, Food and Beverages, Accounting, Sales and Marketing, Engineering/ Maintenance, Security etc. one can opt for a field of their liking and pursue a career and successfully grow in it.
Apart from jobs in Hotels and restaurants, hotel management diploma holders /graduates can find good jobs in:
Airline Catering (flight kitchen) and Cabin Services
Club management
Cruise Ship Hotel Management
Hospital administration and catering
Hotel and Tourism Associations (for eg: state tourism development corporations)
Hospitality services in the Indian Navy
Hospitality services in various MNCs
Forest Lodges
Guest Houses, resorts
Kitchen Management (in hotels or running canteens in college, schools, in factories, company guest houses etc.)
Catering departments of railways, banks, armed forces, shipping companies etc.
Hotel and catering institutes (as a management trainee/ marketing or sales executive)
Self employment (as an entrepreneur)
Testimonials
What are they saying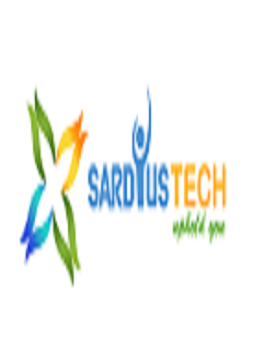 Sardius Technologies
Since 2012
We are one of the most trusted name in the abroad job consultancy in Chennai , overseas education and Abroad internship industry. With our comprehensive Abroad education and overseas career solutions, we are the best choice for professionals and students seeking to move and settle abroad .We offer free counselling on opportunities for various industries, human resource and training needs.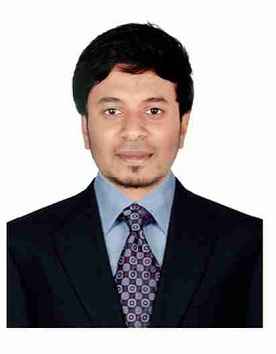 Vimalkumar
Singapore / March - 2020
Over it was very good opportunity, they are very professional & promising org. Trustworthy & quick handling with the best agents on board who have knowledge of what they are up to. My process was done in 6-8 weeks and totally genuine with whole transparency! Good job guys 100% recommendable!! There are the best abroad consultancy.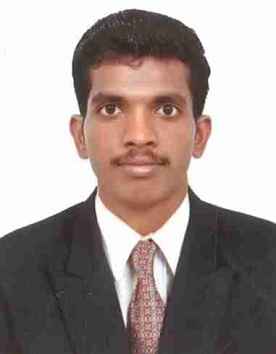 Thamizhmani
Singapore / March - 2020
Hello all this is Thamizhmani. I was having a career gap after my studies and was waiting for something new to happen in my life. This came true when I found Sardius Technologies in the internet. I approached them they helped me to understand the process and they very supportive to me till the end. Now my life is secured and settled in Abroad. Thanks to Sardius for making this.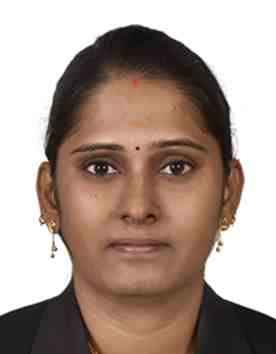 Bavithradevi
Singapore / March - 2020
I have completed my graduation in computer science. I don't know how to find jobs in foreign to settle. Later my relation recommended me the sardius technologies for Overseas career consultation. They helped me a lot to know more on foreign job opportunities and internship programmes. Thanks to the people.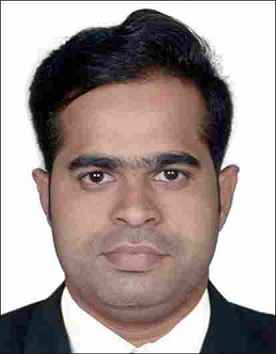 Balachandran Karthikeyan
Singapore / March - 2020
Hi I'm Karthik,
With my friend suggestion I went to Saridus technologies they done my process with a short term period. This is good believable consultancy Who are all interest to study or explore your abroad career I would recommend to choose this consultancy.
Thanks to Saridus & team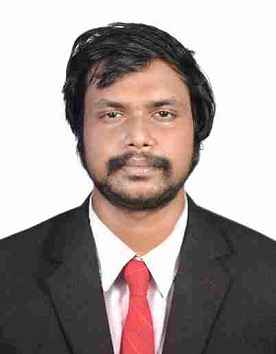 Ganesan Koteeswaran
Singapore / March - 2020
I was surfing in internet to find the best abroad consultancy and that when I came across Sardius Technologies. I made an immediate approach to the consultancy and now I am very happy that I got into the right place. Sardius staffs are very professional in guiding in a right Abroad path to the candidates. keep up the good work Sardius and thanks for making my career wonderful.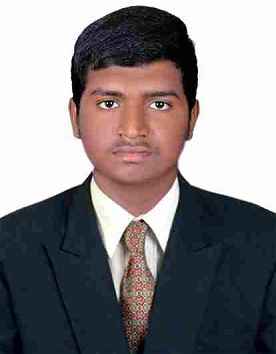 Sheru Pranay
Singapore / March - 2020
Hi this is Pranay. I wanted to go Singapore in order to settle my life in Abroad and I was finding for the best internship services. Then I approached Sardius Technologies by seeing their website they guided me throughout the process and now by this month end (Feb'2020)I am flying to abroad. I am very much happy for this opportunity.
Thank you Sardius for this wonderful career.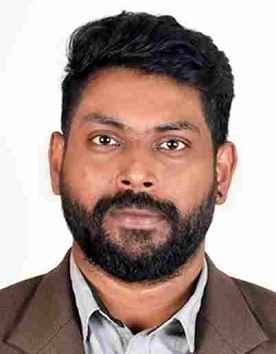 Deepakraj
Singapore / March - 2020
This is deepakraj. I wanted to do internship program in abroad but I didnt find any good place for abroad. Then through website I was able to find Sardius Technologies which is offering the best abroad services to all the candidates. The best recommended place for abroad internship. I have also got an entry path to Australia. Thank you Sardius for this life. If anyone out there want to achieve in your life for Abroad career please visit sardius technologies.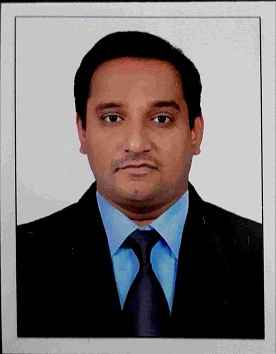 Gururaj Yalguresh
Singapore / January - 2020
I am Gururaj , I got my visa for singapore. My aspiration is to explore other countries and to earn more, while searching for abroad opportunities I came to know Sardius Technologies, when I went through their profiles I really surprised that they had helped almost 1000+ candidates to achieve their career aspiration. I really appreciate their people handling skills, they have a very good process.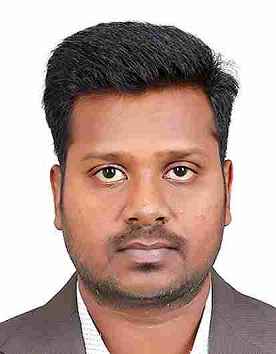 Sathis Kumar
Singapore / February - 2020
Best abroad consultancy ever. I am happy I got approved to go Singapore for internship. Thanks to Sardius and staffs for giving me this wonderful opportunity. My dream came true by Sardius "Fly abroad with internship ".
Sardius Technologies is the good and genuine Abroad consultancy you can trust.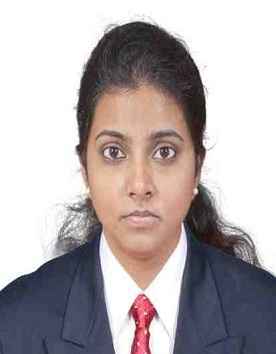 Mishma Maria
Singapore / February - 2020
Hello all , this is George Mishma. I am very happy that I have got the approval for going to Singapore through Sardius Technologies. Sardius, really they do what they say about Abroad / Overseas education or career. They offer good services to fly abroad along with internship. Great going Sardius Technologies, Keep up your good work.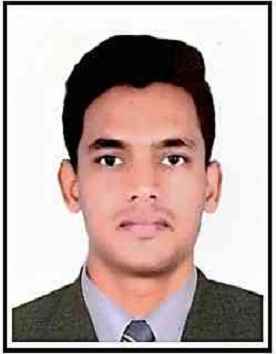 Mathiyazhagan
Singapore / December - 2019
Sardius Technologies is the best and highly recommended place for abroad education and services. The staffs are so professional and they guide till the approval of the visa. Their elaborate planning and offers are very much helpful for us and it gives us a hope of life save and secured future.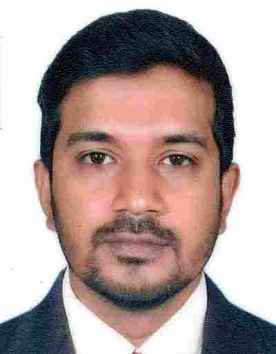 Sharieff
Singapore / November - 2019
Hello friends, I am sharieff , My special thanks to Sardius Technologies, Here I feel it's my privilege to convey my gratitude for supporting me with all the documentation, application and visa process. I strongly recommend Sardius Technologies to all students & working professionals who will be needing admission and visa assistance.
Sardius Technologies is the best Abroad consultancy I have seen in my life . Thank you.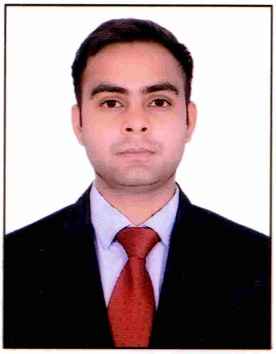 Dilnawaz
Singapore / November - 2019
I would like to thank sardius technologies and the entire team, My friend's sister suggested me to visit sardius technologies, I was happy and relaxed because many of my school friends has gone through them to Abroad for Abroad internship programs . It would be impossible to count all the ways that you've helped me in my career. They have the highest success rate because they always put the satisfaction of the clients first rather than business! Good luck everyone...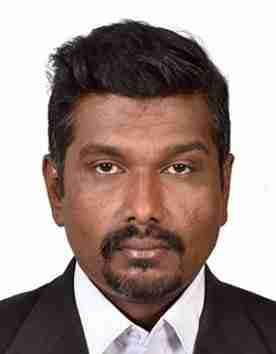 Prasanavenkatesh
Singapore / November - 2019
My name is Prasanavenkatesh, I have an Amazing experience from Sardius technologies, The staff here is very helpful and friendly, I got my visa for Singapore. Also I would also recommend my friends to come here if they are planning to study abroad and Sardius Technologies is the best overseas consultancy.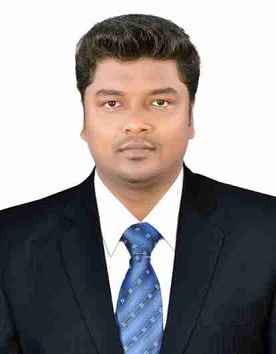 Sankaranarayanan
Singapore / November - 2019
I had an excellent experience. I have got a student visa for Singapore from Sardius technologies. Sardius team helped me in both the college admission as well as the visa and documentation work. I really appreciate Sardius Technologies for their services in Abroad education and internship programs.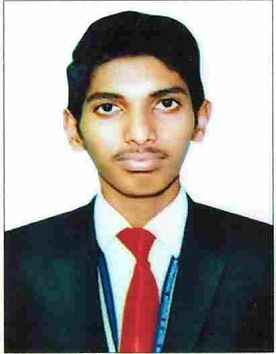 Bharath Kumar
Singapore / November - 2019
It was a wonderful experience from the Sardius technologies, They help you out from every situation, in the best way possible, Thank you all for the immense support. I really recommend candidates to come to Sardius Technologies for Abroad internship programs or education.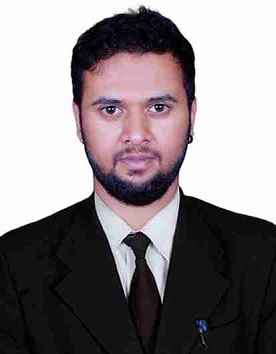 Akshay
Singapore / November - 2019
I visited sardius tech with my friends for studies in Logistics field, I had a great experience with consultancy. Sardius Tech helped me achieve my goal and I owe a great part of my success to them. I really thank Sardius Technologies for their overseas education.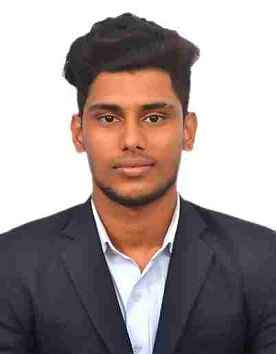 Bharathiraja
Singapore / November - 2019
I would like to thank Sardius technologies for helping me through complete process, I will encourage all my friends and those who are reading this review to approach Sardius Technologies if you have plans to study aboard or develop your career in Abroad.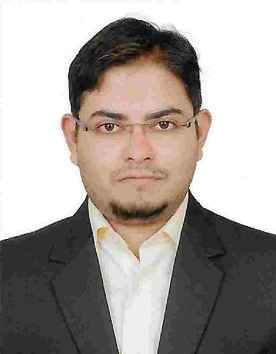 Nikith Charles
Singapore / November - 2019
Sardius technologies was my life biggest golden stairs that I have claimed upon. I asked one of my friend, he referred to Sardius technologies. I am satisfied with the services. I highly recommend to others like whoever are looking for Abroad support.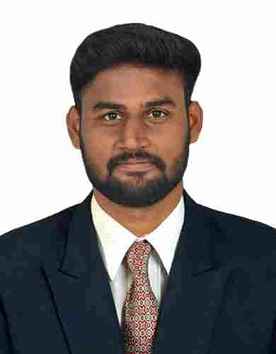 Kadar Basha
Singapore / November - 2019
With my friend suggestion I went to Sardius technologies they done my process with a short term period, This is good believable consultancy. who are all interest to study in Singapore choose this consultancy.