1. Studying Abroad Makes You a Better Person ?
Studying abroad is a fantastic opportunity for students to leave the comfort and familiarity of their home and explore a foreign country. Unlike moving across the state or across the same country, studying in a different country has the unique ability to really shake you up in some life-altering ways. When you come out at the end of the experience, you'll be a different person with a new set of skills and perspectives. You'll also be stronger.
You Learn How to Become Independent
The whole experience of studying abroad makes individuals more independent. When you suddenly find yourself in a world which is unfamiliar, you're forced to find your way around. You'll have to learn how to acclimatize and familiarize yourself with the way things are done in a different place.
Each and every instance in which you have to learn how to stretch your wings a little further, you'll gain more and more confidence in your abilities. This newfound independence will make you stronger and more resilient as a person.
You Become More Tolerant
Exposure changes all of that; exposure forces you to see the variety and differences present, and you ultimately learn to respect them.
Being tolerant is a huge strength and asset to have and can help you as you navigate through life. You'll find it easier to deal with people and understand where they are coming from. It'll also make you more compassionate and helpful towards others.
You are strengthened by hardship
Studying abroad doesn't come without its fair share of hardships. You might find yourself so overwhelmed and frustrated that you'll feel a nervous breakdown just looming ominously in the distance.
In those moments of despair, just remember that each and every hardship that you endure will make you stronger. It'll make you more capable and more confident in your ability to overcome challenges. Each hardship that you encounter is an opportunity for you to test yourself and see how you handle yourself under pressure.
You Become Adaptable
his is arguably one of the biggest strengths anyone can possess; the ability to adapt under any circumstance. Studying abroad makes you more adaptable due to a number of different reasons. Principally, once you move to a foreign country, there's a lot which is out of your hands. When everything is turned on its head like this, individuals must learn how to adapt to whatever it is that they're facing. And they'll have to adapt fast.
If you allow yourself to conquer each of the challenges these new situations present, you'll find yourself stronger, more resilient, and more capable of meeting the challenges of the next moment. And let's face it, change is the only thing you can be sure of. If you're ready to tango with Change, you won't be blindsided when it decides to switch over to the fox-trot mid tempo.
You'll gain a number of new skills
Throughout your study abroad experience, you'll accumulate a wide range of new skills and abilities which will cumulatively make you a stronger individual. Each and every one of these skills will make you more confident and sure of yourself. That confidence in yourself is the key to building personal strength. Studying abroad can provide you with ample opportunities to grow as an individual; to spread your wings and trust that you won't free-fall off a cliff. After your study abroad experience, you'll be a stronger individual in numerous respects.
2. Study Abroad - Will Shape your Future ?
Improved Language Skills
By studying abroad, you'll have the opportunity to hone your language skills. While studying a language in class is rewarding, applying it to the real world is an entirely different experience. It's likely you'll learn the language faster because you're practicing it regularly. You'll also be able to pick up conversational language you wouldn't study in class, enabling you to speak like a local.
Experience a Different Style of Teaching
Each country has its own unique style of teaching. Studying abroad can help you expand your academic horizon and develop the capacity to adapt to various educational settings.Adapting to different styles of teaching can also help you adjust to different management styles, making you more versatile in the workplace. Teaching styles you may encounter abroad include
Authority Style
Facilitator Style
Delegator Style
Impress Employers:
Studying abroad can help launch your career and make you more competitive in the workforce. It gives you the opportunity to show future and current employers that you have the open mind, resourcefulness, and drive needed to adapt to a different environment.
Many employers are looking for graduates who have international experience. According to a recent survey, 64 percent of employers consider study abroad experience to be important, and 92 percent of employers look for transferable skills that are typically gained from the experience, such as flexibility to new challenges.Students who study abroad offer more to the workplace than those who don't,"
Enhanced Network:
Studying abroad helps you build invaluable relationships with people from all over the world. You broaden your international connections while having the opportunity to meet people that could turn into life-long friends. Some connections can even lead to career opportunities, including internships, job offers, and business partners.
Learn About New Cultures and Perspectives:
Your experience with a different culture allows you to expand your worldview. By studying abroad, you'll learn about new perspectives and develop a cross-cultural awareness.
By studying abroad, you'll meet people with different upbringings, helping you widen your horizon and broaden your mind.
In addition, the best way to experience another culture is to immerse yourself in it, and the ideal way to do that is by living in another country.
Develop Your Confidence:
By immersing yourself in another culture, you develop valuable life skills needed for personal growth, including independence and adaptability. These skills can give you an added boost of confidence in your personal and professional life.
Studying abroad can be overwhelming, but the challenges you overcome can help you become a more mature person. You'll find out that you can often thrive in new, unexpected circumstances, and you'll boost your communication skills by speaking a new language—helping you further improve your self-confidence.
Leadership:
Strong leadership and team management skills are important within almost any environment. Knowing how to lead and inspire the people around you can help you establish stronger relationships, whether you're working on a class project with a group of international students or completing an internship abroad.
Communication Skills:
Strong written, public speaking, and negotiation skills are important to communicating effectively, particularly in an unfamiliar environment like a new country.
Cross-Cultural Awareness:
Our experiences, values, and cultural backgrounds guide our viewpoints and actions. Studying abroad reminds you to be cognizant of others' perspectives. Remember that what is considered appropriate in one culture can be inappropriate in another.
See the World:
Studying abroad allows you to see the world and travel to new places you would otherwise not have visited. During your time away from your studies, you can go sightseeing in your new city. You'll also get to know your region more intimately than if you were just visiting for a shorter period of time.
Discover Career Opportunities Abroad:
Finding a job abroad is awesome, you get exposed to new experiences, people and cultures that you never would get to if you stayed at home and interestingly, finding a job abroad is almost certainly easier than you think!
3. Overseas Education – what you should Keep in Mind while Choosing overseas education
When it comes to thinking about self investment, there can be no better thing than Overseas Education. This is because; studying in a country different than yours gives you an exposure to a different level of knowledge, guidance and expertise. However, choosing a right program and university/college/institute is the very important step. For the same, getting help from the Overseas Education Consultants is the best available option.
Let us first understand the things to consider when choosing Overseas Education
The Five Things to Consider
Location
Finances
Program
University
Future
It is on the other hand, the students also consider:
Know if the past education qualifications and experiences are transferable.
There are certain subjects that require proper knowledge in a foreign language, hence, ask your overseas education consultant to be clear with the course contents. Also, remember that foreign languages are necessary to advance in this competitive world.
Look for the scholarship possibilities so as to score infinite opportunities for a secured future.
Once decided for the college/university/institute to study in, spend a good amount of time to gather essential information, for example, the library, IT services, etc.
4. How to convince Your Parents to Study Abroad?
Studying abroad is an amazing experience, but it also is a big decision! There is a lot to live, learn and see. Here are a couple of ideas you can share with your parents when talking about studying abroad:
People worry about things they don't understand and parents are no different. If they don't know anything about the country you're hoping to study in, then chances are they'll be feeling pretty uneasy about letting you move there on your own. Help ease their concerns by showing a film set of that country.
Additionally, all programs will have brochures and other promotional material available, which will highlight the many merits of studying with them. Take advantage of these opportunities as they can really help your case!
One of the main concerns of every parent is how fruitful will it be? Explain to them that a certain course is going to help you in your career plans. They don't want you to invest your years in something that will not give a better job at the end of the day. Tell them that how studying abroad will help you create a network and socialize for a better job prospective. It these international experiences that will help you secure better jobs with better responsibilities.
5. Thinking about Studying Abroad?
When it comes to higher education, there's no doubt that international education is a big attraction for students. Compared to the quality of education available at most universities, a degree from a university abroad is considered superior. The biggest reason you should consider a study abroad program is the opportunity to see the world . By studying abroad, you will experience a brand-new country with incredible new outlooks, customs and activities.
Financial learning curve is higher: One of the most worthy advantages of studying abroad is developing independent skills to manage the own finances, the students get lots of opportunities to maintain and handle their own finances.
Another reason you might consider studying abroad is for the chance to experience different styles of education. By enrolling in a study abroad program, you'll have the chance to get advanced learning techniques, better job opportunities, Chances of interacting with top most successful people in their field of study, it allows you to experience a different style of education, it allows you to achieve personal development.
6. Help from Sardius Technologies : College Admissions
For each course, Indian students will need to meet a minimum English language requirement. Along with that, a minimum academic record of Class XII will be required if looking at getting admission. The student should have completed 18 years of age before joining a degree programme.
It is important to note that these numbers are just for reference purpose, the actual numbers may differ from university to university.
The following documents also need to be submitted:
Attested copies of mark sheets of Standard X, XII, and the Bachelor's degree (if applicable)
If you have work experience then letters of recommendation (LOR) from the employer/manager who knows you well and can comment on your professional abilities
Statement of Purpose (SOP)
Resume
Photocopied score reports of GMAT / IELTS / TOEFL (in the case of students applying for Canada)
Others (Certificates/achievements at the state and national level and extracurricular activities)
Most of the colleges in Singapore accept online applications, and we will guide you in all the process.
7. Studying Abroad – is that Scary?
Leaving the familiarity of your college town, packing all your belongings and travelling to a different country is an intimidating feeling
YOU'RE NOT LOST. YOU'RE FINDING A NEW PATH.
YOU NEVER REALLY FIND YOURSELF UNLESS YOU ALLOW YOURSELF TO LIVE IN THE UNCOMFORTABLE. We all have fears and it is okay to be afraid. It's easy for us to become used to fitting into our routines and live each day in our bubble of comfort. We surround ourselves with the people and places that make us feel comfortable because society has associated the idea of being uncomfortable with negative feelings. Being uncomfortable is not the enemy. Being uncomfortable is not the problem. To grow, you need to be uncomfortable.
8. Finding the Right Abroad Institute For Me?
Consultant's background
It is extremely important to know how long have they been in operation and how many people have they assisted so far.
Counsellors and faculty
Again it is the credibility of the counsellors and faculty that the candidate has to verify before finalizing them to pursue your case
Market reputation of consultant
The candidate should seek opinions about the reputation of the organization the study consultant is employed with, reliability such as the candidate's admission and delivery of promised services.
Application and Admission Process
The process is extremely competitive and in order to be in good standing, the applicant needs to be amongst the best in all criteria. Guidance is always required during the process as a slightest of error can ruin your chances.
Visa Application
The student should ensure to carry all the documents along with the letter of admission to the respective program. Again an error in the completion of the form or lack of an important document can result in the denial of the visa.
Departure and Post Landing
Another advantage of associating with a trustworthy study consultant is that their service doesn't terminate with your visa approval. Some of the best study consultants not only ensure your admission but also arrange your departure and post landing facilities such as affordable accommodation until the student gets his own.
How to choose post graduate programmes
This is one of the reasons why many proceed to post-graduate studies almost immediately after throwing their mortar boards up in the air. Moreover – in today's highly dynamic social and business environment, pursuing a Master's degree in a foreign country is almost mandatory. Studying abroad presents an invaluable opportunity for students both to deepen and advance their academic knowledge and skills in the field of their choice, while at the same time acquiring a full picture of what living abroad feels like, with all its challenges and benefits.
Selecting which postgraduate program you want to study is a difficult task as there is such a great selection of courses.
A postgraduate conversion course is a course that allows you to change career tracks onto a professional career which requires a specialist degree that your first degree or previous work experience has not prepared you for.
9. Studying Abroad - Fun Things You Can Do
Some of the fun things you can do in abroad
Go to Local Markets and Shops
Record Your Memories
Take a Day Trip
Be Spontaneous
Check Out the Night Life
Get Outside Your Comfort Zone
Learn some basic words and phases in the language
Eat street food
Eat at a highly reviewed restaurant
Eat at a place recommended by a local
Take a cooking class
Explore the outdoor
Do something you didn't plan on
10. Study Abroad: What To Expect
Ever thought about studying abroad? Here's what you can expect. Leaving our place to study overseas will be life-changing. Not only will you have a brand new life in a foreign country, you'll also be living apart from mum and dad for the first time. While you are most likely both excited and nervous about going to a new place, remember that study abroad – like life itself – is really a journey, not a destination.
"No more curfews", One of the best things about studying abroad is the amount of freedom you'll enjoy. Your time will be yours to manage, which means you can do lots if you plan well.
"Cultural exposure and international friends", One of the most rewarding aspects of studying abroad is being able to make friends with people from all over the world. Getting to know people from different cultures will expand your horizons and improve your communication skills.
11. Are you new to College? What should you Do's & Dont's
Do's and don'ts while in Singapore
DO be respectful and conservative. Try to be as conservative as you can to respect the locals. ...
DO address people with their titles. ...
DO use public transportation. ...
DON'T smoke in public. In most public places in Singapore, smoking is illegal. ...
DON'T chew gum. ...
DON'T jaywalk. ...
DON'T litter.
Avoid Vandalism at Any Cost.
Be Sensitive to Singapore's Multi-Cultural Society.
Avoid Eating In Public Trains and Buses.
12. How to Manage your International Payments?
International payments consist of outgoing and incoming payments in a country's currency out of and into that country, as well as offshore payments in that currency, between two parties outside that country. A global payment and settlement system exists for each national currency
Tips for finding the best exchange rate for your international money transfer:
Know the mid-market rate.
Get quotes.
Don't send a transfer via your bank.
Consider your transfer options.
Think about a multi-currency bank account.
Send a larger amount
The best ways to send money internationally
Your bank. Most U.S. banks offer money wire services, but they tend to be more expensive than digital services focused solely on money transfers. ...
Western Union. Western Union may be one of the oldest ways outside of a bank to quickly send money to someone, but they've kept up with the times. ...
PayPal. ...
TransferWise. ...
OFX.
13. Travel with a Purpose – Study Abroad!
Studying abroad may be one beneficial experience for a student. Here is a list of the purpose to study abroad!
Exploring the World:
By studying abroad, you will experience a brand-new country with incredible new outlooks, customs and activities including the opportunity to see new terrains, museums and landmarks of your host nation.
New Interests:
Studying abroad also opens ones sight for new interest as well; sometimes it may leads to find out your hidden talent.
Personality Development:
A benefit to studying abroad is the opportunity to discover you while understanding of different culture and to improve our personality development.
Foreign Graduate:
Students that study abroad display diversity and show that they brave enough to seek out new challenges.
Life Experience:
Eventually you will find a career, and the opportunity to study abroad may turn out to be a once in a life time opportunity. Take this opportunity to travel the world with no commitments but to study and learn about new cultures. Studying abroad is an exorbitant episode unlike any other.
14. Work and study and still have a life?
Plan your time. Attend all of your lessons, Do your homework, Find time to relax
to manage all of this, build your routine around what you have to do. Having a routine helps you to get everything done on time and stops you from forgetting things.
Have some fun: Make time for yourself if you want to balance study with a job. Don't forget to have fun by spending time with family and friends or just taking a moment to do some yoga or meditation you actually need these breaks to help you do your best.
Assess the number of hours you can work per week.
Consider not working while class is in session.
Remind yourself of the benefits of work experience.
Assess the number of credit hours you can handle.
Maintaining Mental and Physical Health.
Balancing all those things will help us to balance both study and job.
15. After Study Abroad life - Live Inspired
https://sardiustech.com/study-overseas-services/abroad-candidates-testimonial.php
16. How Much Does It Cost To Study Abroad?
Based on the program it starts from 2.5l
17. Study Abroad Consultants - Success is Goal?
Studying in abroad is becoming the dream and desire of many young generations, who are with the obsession to achieve the top position in their career and life. The journey to a great career starts with proper planning and selection of an overseas education consultant. The decision of choosing an overseas consultant can make or break their dreams alone. An inexperienced overseas consultant may result in many difficulties and in some cases visa rejection. Students require proper guidance and support and here comes the role of a good study abroad consultant.
18. Why you should choose Sardius Technologies
We offer excellent admissions counselling & free career counselling on opportunities for various industries, human resource and training needs that have helped many students & professional candidates get into top programs routing to their dream career. We have sent almost 1000 + professionals abroad to various countries like Singapore, Dubai, Malaysia, Germany, Canada, Mauritius etc.
More of the countries have been added to our list of services. Since 2012 we have successfully delivered our service "Fly Abroad with Internship".
19. Studying Abroad – Tips
Get organized before leaving, set goals for yourself, Immerse in the local culture, keep your mind open
Don't miss a chance to make new friends. Try not to skip the orientation week/fresher's week as this is the best time to meet other new students and build friendships.
Learn how to do things independently.
Be responsible.
Read the Consular Information Sheets for the countries you plan to visit.
Leave copies of your itinerary, passport data page and visas with family or friends at home, so that you can be contacted in case of an emergency. Keep your host program informed of your whereabouts.
Familiarize yourself with local laws and customs of the countries to which you are traveling. Remember, while in a foreign country, you are subject to its laws!
While abroad, avoid using illicit drugs or drinking excessive amounts of alcoholic beverages, and associating with people who do.
20. Studying Abroad - How to Avoid Homesick
Deal with (possible) homesickness
Hiding away or ignoring these feelings will only make them worse. Instead, avoid bouts of homesickness by keeping in regular contact with your family and friends. Call, write, chat, and blog your way into their world and share what's new in yours. But don't forget your new friends and your new environment – there's so much to discover, and keeping busy is a good way to come across homesickness. Missing the comfort of your home usually won't last forever and later, you might even feel "homesick" for your adopted country! Homesickness is a very real anxiety issue, but it's not one that has to hold you back Work on Positive Thinking, connect with new friends.
21. Thinking of studying abroad? Wonder what are the benefits of doing so?
Abroad Education in a university of choice is one of the most rewarding decisions you will ever make in your life.
Studying and living abroad will help you with an experience changing your perspective beyond imagination and expectations
Quality education
International exposure
Variety of courses to choose
Get out of your comfort zone
International recognized institutions and specialization
New culture and experience
Scholarships make it affordable
More research fields and guidance
Meet a diverse range of people
Earning and work experience while studying.
22. Studying Abroad – Will this Improves Career Prospects
97% of students who study abroad found employment within 12 months of graduation.Studying abroad can help you to launch your career and make you more competitive in the workforce. It gives you the opportunity to show future and current employers that you have the open mind, resourcefulness, and drive needed to adapt to a different environment. When employers review CV's that shows that you've had the confidence and bravery to go out and get a degree in abroad and it increase the chances to get placed in the company. studying abroad puts you in a truly advantaged place compared to the majority of your competitors in the job market. Study abroad, and you'll see what we mean.
23. Benefits of Studying in a Business School
When you study business management, you learn how to gauge your expectations accordingly, build strong relationships with those you oversee, earn the respect of every member of the workforce and generally boost both morale and productivity. By studying for a business management qualification, you immediately expand and enhance your career prospects for life. Irrespective of your current position and objectives, nothing boosts the value of a professional CV quite like a business management qualification. Business schools provide a range of degrees that train you in specific interest areas. MBA programmes offers focus on International Business, Finance, Marketing and International Law, Management Accounting, Marketing, and more. A hands-on approach means your MBA curriculum will combine knowledge with practice. And this is essential, as the business environment keeps changing. It's also why you find business schools located in the huge business hubs like Singapore, great for finding internships and traineeships. As a foreign student looking for a Business Administration degree, you'll be part of a global network system. You'll exchange experience and knowledge with peers worldwide. Many MBA graduates start partnerships based on connections created during studies.
24. Study Abroad Destination – Factors helps to choose
Universities worldwide have seen a constant rise in the number of Indian students enrolling for a degree away from their home country. The main reason behind their choice is the fact that the Indian job market appreciates a degree from a top international university more compared to an Indian's Bachelor's or Master's degree.
25. Why study a Master's degree in Canada?
Based on statistics, around 14% of all international students in Canada are comprised of Indian students. The Canadian government has recently introduced immigration policies that bring several benefits to Indian students, such as offering permanent residency to highly skilled students who graduate from a Canadian university.
English speaking country
High-quality of life
Cosmopolitan environment
Why study a Master's degree in Germany
Costs of education
Many scholarships for international students
Extensive focus on research in German universities
26. Study Abroad - Step by Step Process
Research well, decide what term(s) you want to Study, Schedule a meeting with Academic advisor to discuss a course plan. Decide where you want to study away. Once you have your term, location, and tentative course plan figured out, you are ready to begin the application process. Make sure all application materials are completed by the advertised deadline. If the host institution you are applying to requires additional application materials, be sure to start working on these materials by our office's deadline (unless the foreign program's deadline is earlier than ours).You will be notified if you have been accepted to study abroad about two weeks after the application deadline.
Research where you want to go, Identifying country, universities and the course of your interest
Get advised, Apply a course
Apply for visa
Monitor your applications
Prepare for take off
27. Confused in your Career growth ? Get Best Career Advice from Sardius Technologies .
Being confused about what career and educational path to choose is completely normal - in fact, a lot of students, and even working professionals go through a similar dilemma.
Everything can be changed or improved, if we try and do practice.
Don't believe what other say about you. Turn it into a positive and powerful energy. And take it as a challenge and try hard to prove yourself. You are in 2nd year. You have enough time. To make everything better.
Try and focus on what you like to do and what you are good at. Look around for the professions that would allow you to express those skills and interests. Talk to people who are in those professions and see if you really understand what it takes to be in that profession. By steadily gaining skills and improving on those skills would be the path to slowly bridge the gap between what you want to be and actually becoming that.
Are you still confused about your career growth then the best career advise from sardius technologies: Sardius Technologies is established in 2012 and having 8 + years of experience in placing the right students & professional candidates in the right internship programs . We offer excellent admissions counselling & free career counselling on opportunities for various industries, human resource and training needs that have helped many students & professional candidates get into top programs routing to their dream career. "Fly Abroad with Internship".
For more quires visit our website: www.sardiustech.com
28. How to Manage Money Being a Student in Abroad?
For students, opting for part-time jobs such as freelance assignments offering numerous possibilities in various categories – Web & Software development, IT & Networking, Writing & Translating, Sales & Marketing, Legal, Accounting, etc and joining paid survey website will help you have a side income which they can put to good use. Earning an income can also boost your confidence and allow you to have some fun within the limits of their paycheck.
In Australia, you will be able to work for up to 40 hours every two weeks, when your course is in session and while on vacation, any number of hours.
In Canada, once you have completed six months of studies, you can get a permit to work part-time, off-campus for up to 20 hours a week. During semester breaks you can work full-time.
In Singapore, given that your University has been listed by the government, you can work part-time for up to 16 hours in a week.
As an international student in Malaysia, you can work for up to 20 hours per week during extended holidays (of more than seven days).
29. Studying Abroad - How Women Be Safe
In most large cities, female students need not worry about their safety more than they do in the United States. When negative incidents have occurred in these areas, they are often highly avoidable. In these destinations, a good rule of thumb is that if you wouldn't do it at home, you shouldn't do it here. Much of remaining safe has to do with trusting your instincts, as well as with projecting a confident and assertive attitude.
But female students inevitably will have to fend off unwanted attention more than their male counterparts. And simply because your new surroundings will be unfamiliar to you, you need to be more vigilant than you would be on your home campus or in your hometown. Of course, you will want to avoid taking shortcuts and routes that are off the beaten path, especially late at night.
You should also travel around with at least one other person. Cat calls or other unsolicited attention from the locals should remain unacknowledged in these situations. Much of staying safe abroad is common sense.
New Culture, New Safety Concerns
Female study abroad students should look into the cultural norms and religious codes in the country in which they will be studying. Find out what behavior, dress, etc., is acceptable for women in your destination country and learn about the role gender plays in the society. Social gestures that may seem innocuous in your culture may be interpreted in radically different ways in other societies.
Find out what strategies that the local women use to keep safe and to stave off unwanted male advances, as well as what comes across as an invitation to romance. Understanding local culture will help you stay safe. It is also helpful to speak with students who have returned from studying in your destination country, as they will share their experiences and give you advice on safety precautions.
Female study abroad students should be culturally sensitive, but not to the detriment of their safety. You want to be open-minded but not to the extent that you place yourself in danger. When you reach your study abroad destination, locate the nearest police station and hospital. Take any issues or concerns you may have while abroad to your program director or university administrators.
If you are feeling harassed or being made uncomfortable by another person, don't feel compelled to deal with the disturbance in a pleasant manner. Sometimes people need to be told directly and bluntly to refrain from bothering you.
Become as familiar as possible with the foreign currency you will be using while studying abroad. You may want to consider wearing a money belt to carry your cash and identification. Another idea is to keep your cash separate from your credit card in case of theft. Carrying a single credit card, as well as photocopies of your identification and important documents, is also advised.
The same intuitive rules you learned to be safe in the U.S. also apply when studying abroad. If you are paying cash, be careful not to expose your money to anyone watching. When it comes time to tip someone, have the tip ready in advance. Never exchange currency with individuals on the street who offer to "help" you. When using an ATM, it is wise to withdraw money in small amounts.
Other Safety Advice for Females Studying Abroad
Tourists are easy targets for theft, so try to be inconspicuous. Carry a pocket-sized map so you look less like a tourist and if you need directions, your best bet is to ask women and families. You may find that referencing your "husband" is a useful fiction, both for discouraging the romantically inclined and for explaining a male friend who may be accompanying you.
Every study abroad student should avoid bringing strangers back to his or her place of residence. The place where you stay should be a safe haven for you, and taking people you don't know well to your new home is not the best idea.
In situations where poverty and social disparities are evident, women should refrain from exhibiting jewellery that appears expensive, whether it is in reality or not. Some unmarried women traveling abroad, however, opt to wear a fake wedding ring to discourage male attention. It is best to wear loose-fitting clothing in neutral colours, as well as to attempt to dress like the local women.
Flashy and expensive clothing will cause you to stand out, which may not be the best decision from the point of view of safety.
Testimonials
What are they saying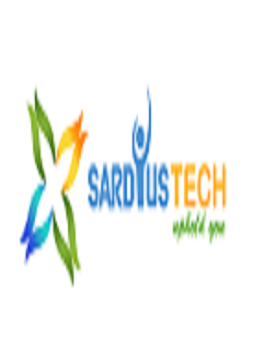 Sardius Technologies
Since 2012
We are one of the most trusted name in the abroad job consultancy in Chennai , overseas education and Abroad internship industry. With our comprehensive Abroad education and overseas career solutions, we are the best choice for professionals and students seeking to move and settle abroad .We offer free counselling on opportunities for various industries, human resource and training needs.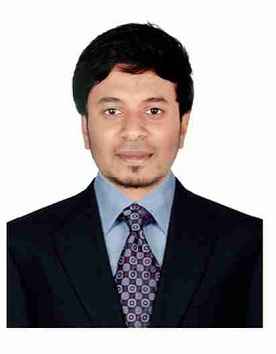 Vimalkumar
Singapore / March - 2020
Over it was very good opportunity, they are very professional & promising org. Trustworthy & quick handling with the best agents on board who have knowledge of what they are up to. My process was done in 6-8 weeks and totally genuine with whole transparency! Good job guys 100% recommendable!! There are the best abroad consultancy.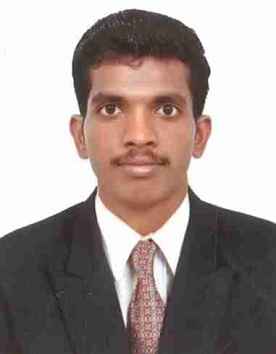 Thamizhmani
Singapore / March - 2020
Hello all this is Thamizhmani. I was having a career gap after my studies and was waiting for something new to happen in my life. This came true when I found Sardius Technologies in the internet. I approached them they helped me to understand the process and they very supportive to me till the end. Now my life is secured and settled in Abroad. Thanks to Sardius for making this.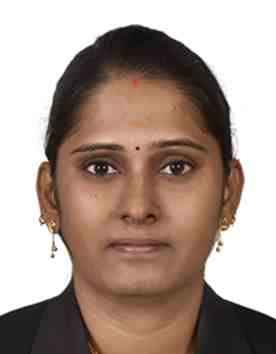 Bavithradevi
Singapore / March - 2020
I have completed my graduation in computer science. I don't know how to find jobs in foreign to settle. Later my relation recommended me the sardius technologies for Overseas career consultation. They helped me a lot to know more on foreign job opportunities and internship programmes. Thanks to the people.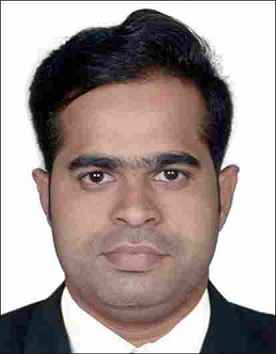 Balachandran Karthikeyan
Singapore / March - 2020
Hi I'm Karthik,
With my friend suggestion I went to Saridus technologies they done my process with a short term period. This is good believable consultancy Who are all interest to study or explore your abroad career I would recommend to choose this consultancy.
Thanks to Saridus & team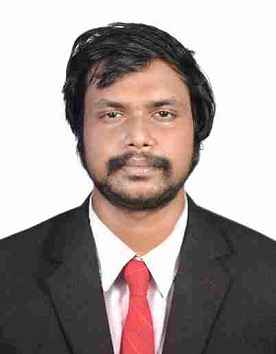 Ganesan Koteeswaran
Singapore / March - 2020
I was surfing in internet to find the best abroad consultancy and that when I came across Sardius Technologies. I made an immediate approach to the consultancy and now I am very happy that I got into the right place. Sardius staffs are very professional in guiding in a right Abroad path to the candidates. keep up the good work Sardius and thanks for making my career wonderful.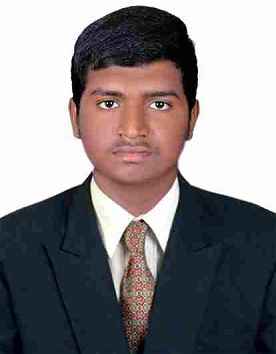 Sheru Pranay
Singapore / March - 2020
Hi this is Pranay. I wanted to go Singapore in order to settle my life in Abroad and I was finding for the best internship services. Then I approached Sardius Technologies by seeing their website they guided me throughout the process and now by this month end (Feb'2020)I am flying to abroad. I am very much happy for this opportunity.
Thank you Sardius for this wonderful career.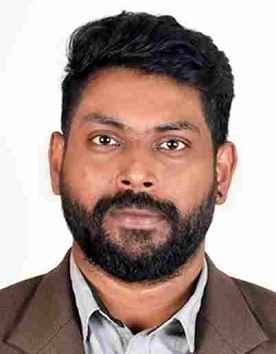 Deepakraj
Singapore / March - 2020
This is deepakraj. I wanted to do internship program in abroad but I didnt find any good place for abroad. Then through website I was able to find Sardius Technologies which is offering the best abroad services to all the candidates. The best recommended place for abroad internship. I have also got an entry path to Australia. Thank you Sardius for this life. If anyone out there want to achieve in your life for Abroad career please visit sardius technologies.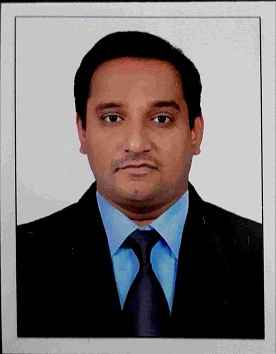 Gururaj Yalguresh
Singapore / January - 2020
I am Gururaj , I got my visa for singapore. My aspiration is to explore other countries and to earn more, while searching for abroad opportunities I came to know Sardius Technologies, when I went through their profiles I really surprised that they had helped almost 1000+ candidates to achieve their career aspiration. I really appreciate their people handling skills, they have a very good process.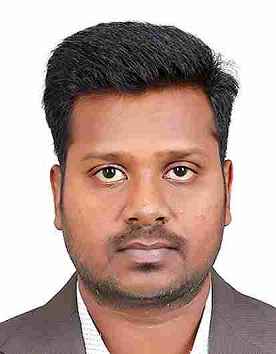 Sathis Kumar
Singapore / February - 2020
Best abroad consultancy ever. I am happy I got approved to go Singapore for internship. Thanks to Sardius and staffs for giving me this wonderful opportunity. My dream came true by Sardius "Fly abroad with internship ".
Sardius Technologies is the good and genuine Abroad consultancy you can trust.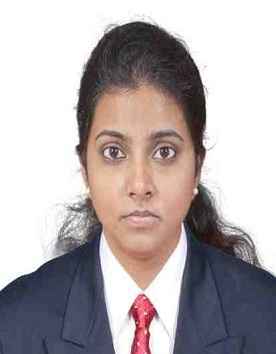 Mishma Maria
Singapore / February - 2020
Hello all , this is George Mishma. I am very happy that I have got the approval for going to Singapore through Sardius Technologies. Sardius, really they do what they say about Abroad / Overseas education or career. They offer good services to fly abroad along with internship. Great going Sardius Technologies, Keep up your good work.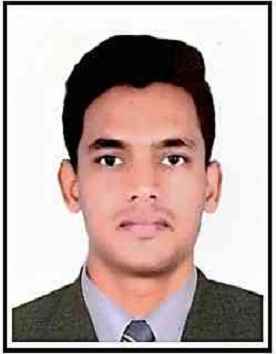 Mathiyazhagan
Singapore / December - 2019
Sardius Technologies is the best and highly recommended place for abroad education and services. The staffs are so professional and they guide till the approval of the visa. Their elaborate planning and offers are very much helpful for us and it gives us a hope of life save and secured future.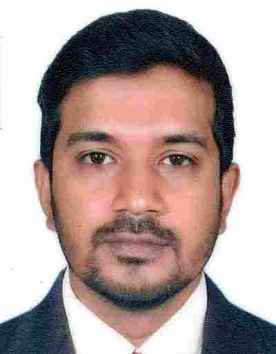 Sharieff
Singapore / November - 2019
Hello friends, I am sharieff , My special thanks to Sardius Technologies, Here I feel it's my privilege to convey my gratitude for supporting me with all the documentation, application and visa process. I strongly recommend Sardius Technologies to all students & working professionals who will be needing admission and visa assistance.
Sardius Technologies is the best Abroad consultancy I have seen in my life . Thank you.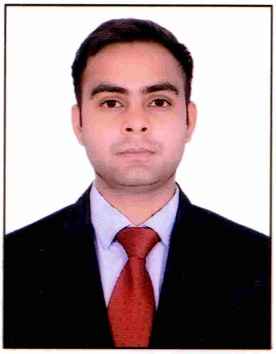 Dilnawaz
Singapore / November - 2019
I would like to thank sardius technologies and the entire team, My friend's sister suggested me to visit sardius technologies, I was happy and relaxed because many of my school friends has gone through them to Abroad for Abroad internship programs . It would be impossible to count all the ways that you've helped me in my career. They have the highest success rate because they always put the satisfaction of the clients first rather than business! Good luck everyone...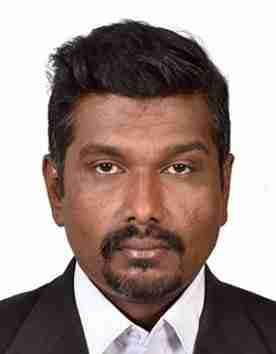 Prasanavenkatesh
Singapore / November - 2019
My name is Prasanavenkatesh, I have an Amazing experience from Sardius technologies, The staff here is very helpful and friendly, I got my visa for Singapore. Also I would also recommend my friends to come here if they are planning to study abroad and Sardius Technologies is the best overseas consultancy.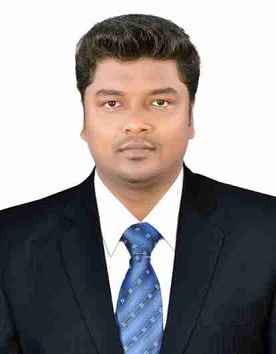 Sankaranarayanan
Singapore / November - 2019
I had an excellent experience. I have got a student visa for Singapore from Sardius technologies. Sardius team helped me in both the college admission as well as the visa and documentation work. I really appreciate Sardius Technologies for their services in Abroad education and internship programs.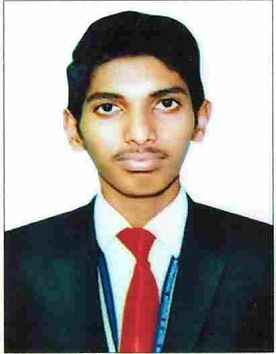 Bharath Kumar
Singapore / November - 2019
It was a wonderful experience from the Sardius technologies, They help you out from every situation, in the best way possible, Thank you all for the immense support. I really recommend candidates to come to Sardius Technologies for Abroad internship programs or education.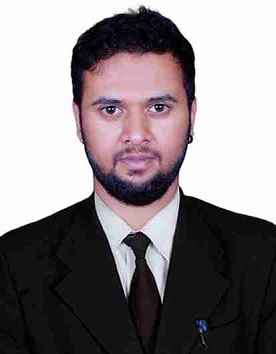 Akshay
Singapore / November - 2019
I visited sardius tech with my friends for studies in Logistics field, I had a great experience with consultancy. Sardius Tech helped me achieve my goal and I owe a great part of my success to them. I really thank Sardius Technologies for their overseas education.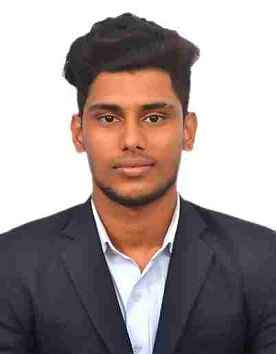 Bharathiraja
Singapore / November - 2019
I would like to thank Sardius technologies for helping me through complete process, I will encourage all my friends and those who are reading this review to approach Sardius Technologies if you have plans to study aboard or develop your career in Abroad.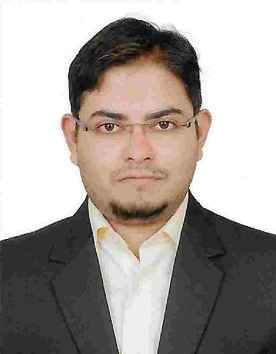 Nikith Charles
Singapore / November - 2019
Sardius technologies was my life biggest golden stairs that I have claimed upon. I asked one of my friend, he referred to Sardius technologies. I am satisfied with the services. I highly recommend to others like whoever are looking for Abroad support.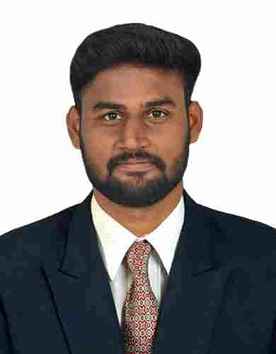 Kadar Basha
Singapore / November - 2019
With my friend suggestion I went to Sardius technologies they done my process with a short term period, This is good believable consultancy. who are all interest to study in Singapore choose this consultancy.